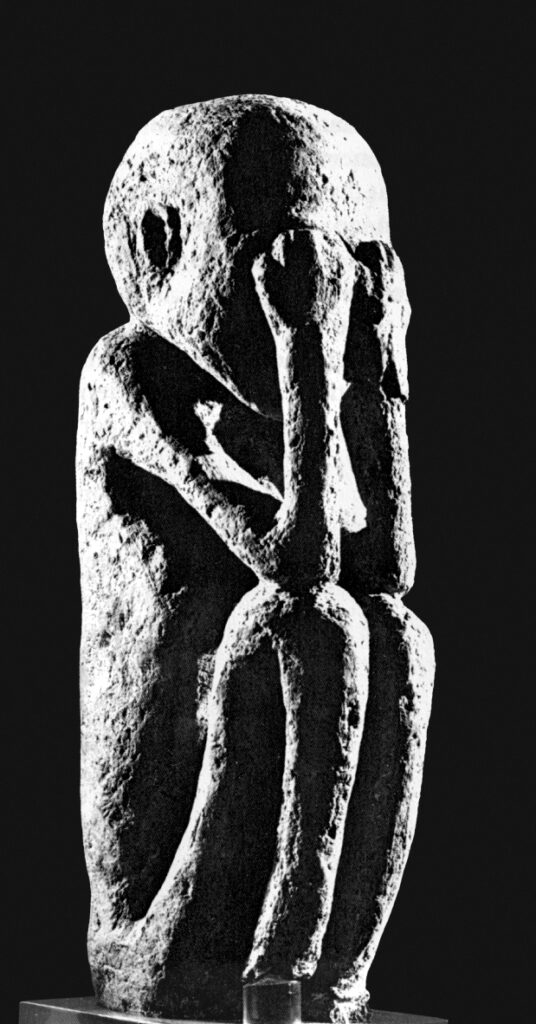 When I was a child my mother began a slow journey with cancer. Her journey ended when I was fourteen years old. That was when I learned that the price of love was grief. It was love's absence that finally taught me how much love matters. It was a long time before I could open my heart to love again, or to the grief and anger I had locked away in the same heart. I grew up in a culture that promoted desensitizing our hearts, in a nation that was turning away from love and admonishing us to hide everything beneath a positive attitude. I was taught to always say I was fine, period. And, don't let such things as sorrow slow down your work or ability to keep busy. I learned to live in the wasteland well, blindly following the social norms for my age group and doing what other people valued and expected. Surprisingly, if you had asked me, I would have said that I was living my life authentically. Yet it was only later in my life after a crisis had forced me into a deep inner journey that I was able to excavate and face my old grief and mourn my loss. Then, stronger and wiser, I became free to love again.
Life generally finds a way to challenge us with a crisis when we have lapsed into taking our future, circumstances, and purpose for granted. I learned through hard struggles that whenever I face a crisis or trauma it is Dr. Jung's individuation process that moves me to face these events and become more engaged in life. Dr. Jung was strongly convinced that only a full engagement in life—through new confrontations with our reality, our history, our profound emotions and, yes, our shadows—gives us the necessary material for the reflections that transform our personalities and how we are living our lives. Transformation mirrors the creative cycle of life; it is the cycle of life, death, and new birth. Life challenges us to participate in it as a continuing quest because it is a constant flow of these cycles. We experience the death aspect of these cycles very personally because they are often filled with conflict, betrayal, disappointment, and a devastating fate. If we do not grieve what we are losing, what is dying and passing, these times can easily become ones of hopelessness and despair. And, I must say that accepting the full creative cycle is counter-cultural in this society which emphasizes instant gratification, getting back to normal, and the illusions of the "good life" at the expense of the challenges of growth and transformation.
Life has hit us between the eyes with this pandemic. A great deal that we love is being lost and threatened. Deaths are rising at an appalling rate. They are leaving too many of us facing painful, lonely deaths and many more families in shocked, isolated mourning with little support. Too many of our healthcare workers are facing days filled with loneliness, exhaustion, and grief. Our nation has lost its foundation of security in numerous ways that we relied on. Our present is filled with suffering, fear, and an uncertain path into the future.
Our current upheavals have also made us more aware of other levels of soul wounds in our country. Some of the strongest ones come from our history of systemic racial inequality. Others come from systemic income inequality, heartless healthcare and mental healthcare systems, and a broken justice system. Oh, so much! There is grief as a result of loving my country as well.
Our national and individual souls are wounded. Too many of us are brokenhearted and we aren't paying attention to our need to join together in our sorrow and mourn. If we cannot face the truth of our losses and our suffering, and find a healing way through them that brings us closer to completing our cycle of transformation, our fear and grief will continue to be increasingly sublimated into anger, aggression, and projecting blame onto other people and groups.
There is also another issue today. We are the daily victims of emotional and verbal abuse from a demagogue, media groups, the internet, and supporting groups that are enchanted by power and cultivate fear in order to overshadow our capacity to love. They slam us daily with ongoing emotional violence. We can no more successfully tune them out than a child can find safety in his or her room while the parents are screaming and beating each other on the other side of the door. We must find a voice to speak out against this abuse and become able to grieve our pain while our wounds are raw and bleeding.
It may also help us to remember our great religions put suffering at the top of their agendas because it is an inescapable fact of life. They follow this reality with compassion as a leading virtue. lf we deny our own pain we will deny the pain of others and fail in our faith traditions and in the heart of our humanity. Survivors of our great crises have much to teach us about living through terrible times and conditions. The revered Holocaust survivor Elie Wiesel told us that the opposite of "love" is indifference. Indifference comes when we have buried our capacity to feel our pain. When we bury our grief we actually "bury it alive," and deep inside of us it devours our capacity to love. Another great teacher who survived the Nazi death camps, Viktor Frankl, teaches us that survival depends upon being oriented toward the future and toward a meaning to be fulfilled in the future. Dr. Martin Luther King, Jr. taught us that love must be strong, it must take risks and bind a community. Our great teachers and healers are clear that we must be willing to say what has been unsayable, face our pain and losses as a community, and remember when we mourn together the wounds to our souls will begin to heal.
As a young boy I learned that the price of love is grief. Since then I have learned that the well of love in our hearts is deeper than the well of grief. Being fully human means risking grief for love, and both call for action. Grief demands action that brings compassion and healing love to ourselves and to others. Love demands the kind of action that heals grief, opens our hearts, and fulfills our lives as members of the human family. We must speak up, mourn, grieve, and love while our painful journey is still going on. New life actually begins when we have found the courage to face and mourn for our losses and refuse to live in fear.
art credit: An Egyptian figurine representing mourning, found in an ancient tomb. From aras.org archives.
---
Articles by Drs. Bud and Massimilla Harris
,
being human
,
citizenship
,
grief
,
hope
,
life of meaning
,
loss
,
mourning
,
sorrow
,
struggles
,
suffering
,
violence in America
---
Comment Policy:
Please stay positive in your comments. If your comment is rude it will get deleted. If it is critical please make it constructive. If you are constantly negative or a general ass, troll or baiter you will get banned. The definition of terms is left solely up to us.
Leave a Reply