The Midnight Hour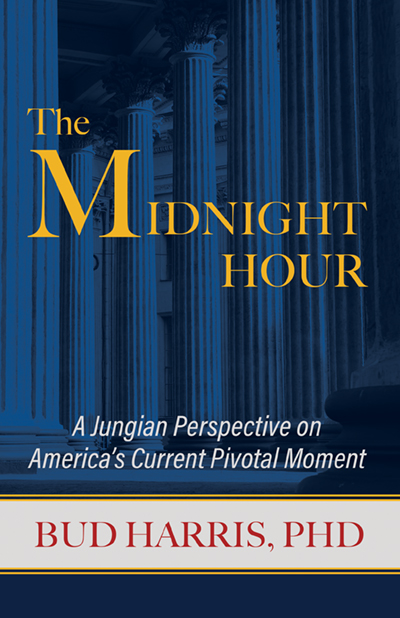 A Jungian Perspective on America's Current Pivotal Moment
Paperback: $10.99
Kindle: $5.99

BUY FROM YOUR LOCAL INDEPENDENT BOOKSTORE
The morning sun is borne in the shadow of midnight.
This is the third edition in which author Bud Harris discusses our country's current political situation from a Jungian perspective. In this volume he examines the chaotic political period we are experiencing as a nation and how to understand it, the effect our political choices today will have on our future, and how personal and political ideals are tightly bound in American society.   
Above all, this book is meant to help you clarify your own position, both within and to the chaotic times surrounding us … helping you create a new vision of the future and a new hope that draws you to commit to it.
---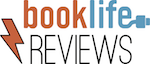 In this "message-driven memoir," Harris (Students Under Siege: The Real Reasons Behind America's Ongoing Mass Shootings and How to Stop Them), a Jungian psychoanalyst, asserts that an American addiction to "positive thinking" has resulted in not being able to acknowledge a fear of personal or financial misfortune, leading to a decline of empathy for those who experience such misfortune. His own devastating losses in the 2008 financial crash put him on the receiving end of this empathy gap and shocked him into political awareness. He encourages readers to view this time of sociopolitical change as an opportunity to employ creative citizenship, develop empathy and understanding, and move beyond division in order to reclaim the essence of American democracy.
Blending the psychoanalytical and the political, Harris segues between transformational experiences in his personal life and relevant observations regarding the American body politic, scolding politicians regardless of party. He employs the recurring motif of "shadow," an element of Jungian psychoanalytic theory, to explore the concept of a crisis of empathy within a fractured and factionalized America. Harris also includes literary and social science perspectives that bolster his case for the need to recreate a nexus of citizenship and shared humanity.
Some readers might benefit from a few introductory paragraphs on the basics of Jungian analysis, but the text is mostly accessible to a general readership. Harris's considerations are timely, relevant, and incisive. He's unafraid to describe himself as "full of rage and pain and heartbreak" while maintaining compassion for others, and he clearly renders some potentially complex concepts, such as the individual responsibility to create a better collective society. This memoir provides a graceful yet challenging vehicle for the positing of some pointed observations and difficult questions regarding the meaning and responsibilities of American citizenship and membership in the human race.
Takeaway: Readers craving meaningful civic engagement within a well-functioning American democracy will value this insightful and challenging call for empathy.
Great for fans of Sahar Ghumkhor's The Political Psychology of the Veil: The Impossible Body, James Hollis.
---
---
Table of Contents
Author's Note
Introduction: Welcome to the Challenges of Change
Part I. The Challenge of Turning Change into Opportunity
1. The Rebirth of Hope
2. Awakening At Midnight
3. The Challenge to Change Destruction and ReCreation
Part II. Understanding and Healing Divisions
4. The Creative Power in Facing Ourselves
5. Daring to Become Vulnerable, Aware, and
Realistic
Part III. Confronting Our Pain and Growing Beyond It
6. Isn't It Time to Face the Heart of Darkness Beneath Our Façade of Affluence?
7. Poor and Hopeless in the Land of Plenty
8. Daring to Wake Up: Purpose-Driven Help Where It Is Needed
9. Isn't It Time to Stop Treating Each Other As If We Are Enemies?
10. Health Care: Isn't It Time to Quit Being The Cruelest Developed Nation?
11. 2008: Betrayal as Another Wake-Up Call
Part IV. Reclaiming Our Founding Dream
12. Power-Up: Reclaiming the Heart of Our Democracy
13. The Roots of America's Greatness
Afterword: Light is Always Born Out of Night