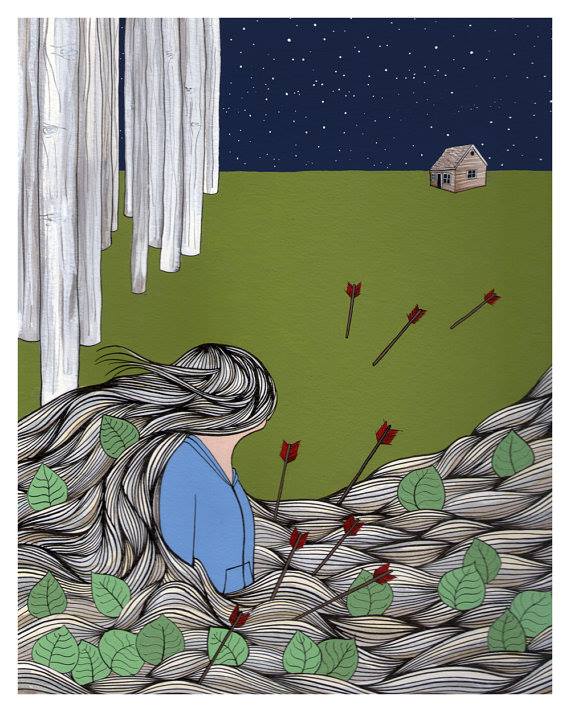 art credit: Hannah Dansie
Greetings, dear readers!
The following is a continuation of our blog series "Reflections from the Heart of the Feminine." If you're just joining us you may want to start here.
Quotation from Chapter 1 for Reflection and Discussion:
When we first come into the world, we are small, fragile, and defenseless. We are totally dependent on the love and care of our parents, especially our mothers. In our modern society, we have learned very well how to take care of the physical, biological, and even the developmental needs of our babies, even though parents at various socio-economic levels still face vastly different challenges as they meet their infants' needs. But we have let a vital need, the one whose fulfillment will determine our ability to have a feeling of self-worth and security, slip through the cracks of modern life. If our emotional needs are not met at the right time, we will face a daunting task later in life as we try to heal the structural wounds of our personalities. Like a plant that doesn't get enough water or sun early on, we will have trouble growing to our full height, no matter how much fertilizer we get later. Fortunately, unlike plants, we can direct our consciousness and self-awareness toward healing, which can give us new foundations for fulfilling our lives. (p. 4)
Questions for Journaling and Group Discussion:
Are you surprised at how much our earliest life affects us today?
Does it make sense to you that our own attitudes towards ourselves began with our mother's attitudes?
Were you surprised to see how many of the attributes (p. 15) of the Death Mother are common in your life and surroundings?
---
To get a good introduction to the Death Mother archetype, watch Massimilla's lecture on the topic: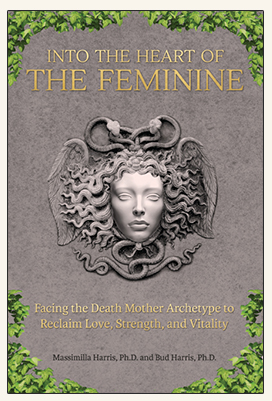 "In this compelling book, Jungian analysts Massimilla and Bud Harris explore the power of the Death Mother complex that 'drains our energy, saps our vitality, and drags us down.' Drawing upon personal experience, clinical practice, archetypal stories, and the myth of Medusa, the authors describe not only the paralyzing effects of the Death Mother complex, but the steps needed to transform it into healing and vitalizing energy. This engaging, moving work offers wisdom to both men and women who seek to liberate their deepest creative potential."
– Susan Olson, Jungian analyst and author of By Grief Transformed: Dreams and the Mourning Process
---
Book Excerpts and Resources
,
archetypal feminine
,
creative life
,
Death Mother
,
healthy personality
,
hope
,
living authentically
,
Personal Transformation
---
Comment Policy:
Please stay positive in your comments. If your comment is rude it will get deleted. If it is critical please make it constructive. If you are constantly negative or a general ass, troll or baiter you will get banned. The definition of terms is left solely up to us.
Leave a Reply