An Invitation to Face the Death Mother and Restore the Feminine in Our Lives and Culture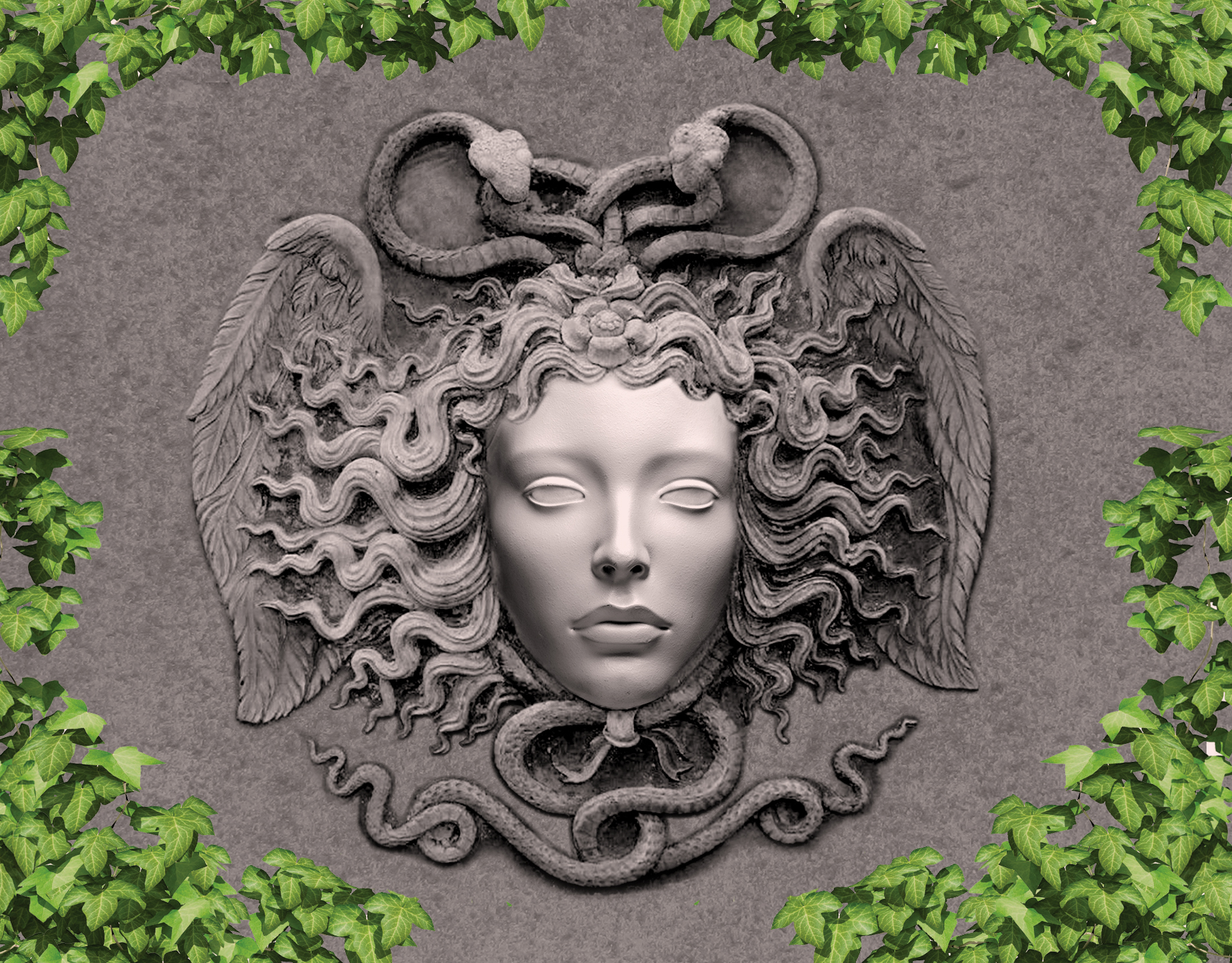 art credit: Courtney Tiberio
Greetings, dear readers!
Marion Woodman, the well known and loved Jungian analyst and author, fiercely devoted her life to healing the wound to the feminine in our world.  She describes this wound as the Death Mother archetype. In an interview with Daniela Sieff in Spring Journal (8) , 2009 she said,
"The Death Mother wields a cold, fierce,violent,and corrosive power. She is rampant in our society right now. When Death Mother's gaze is directed at us, it penetrates both psyche and body, turning us into stone. It kills hope. It cuts us dead. We collapse. Our life energy drains from us and we sink into chthonic darkness."
Marion's seminal work led us to write our book, Into The Heart Of The Feminine: Facing the Death Mother Archetype to Reclaim Love, Strength, and Vitality. This is a very significant book for us; it began in Zurich when our lives were transformed by our studies at the C.G. Jung Institute. Our debt to Jung and our teachers there is profound. The whole of our 30+ years journey has also been lovingly and courageously informed by Marion Woodman's life and work.
Facing this wound, which has become virulent and which we also describe as the Death Mother, is not really about death, but about life.
We want to invite you (men and women) into the adventure of restoring and revitalizing the eternal feminine into our lives and culture. To help you along we will be publishing a new blog series based on an expanded and updated version of the Study Guide for Into the Heart of the Feminine. This study guide series can be done in a discussion group setting, or individually through journaling.
We encourage you to follow these posts even if you have not read the book, as there is much material to work with that stands on its own. You will find Massimilla's lecture on the Death Mother (see below) helpful in understanding this destructive archetype.
We believe that as you journey through the book, these posts, and your thoughts and discussions, you will discover how you can heal the feelings of loneliness, loss, and rejections that are so alive in our world today.
This opportunity offers you the possibility of discovering how to renew the deep strength of the feminine within you – a strength that fosters the confidence, connectedness, and joy that so many of us long for. We also hope you find that this journey empowers your ability to transform grief and anger into passion and creativity. As your readings and discussions progress, we hope you come to recognize how the courage to journey into your own soul brings you the true experience of your own voice and the strength to change your fate.
One of the best ways to learn about things that can deepen and transform our lives is to invite others to join us in the search. A discussion group is such an invitation for you. As a participant, let yourself be receptive…receptive to what is going on within you…receptive to your thoughts, feelings, words, and stories that come to mind… and personal images that may come up with each topic. With this attitude of receptivity—which is a key quality of the inner feminine to cultivate—we encourage you to read this book slowly, chapter by chapter, and let it flow into you.
For Discussion Groups:
As you journey together with the readings and the discussion topics, it is particularly important to be receptive and listen carefully to everyone in your discussion group. In terms of "process", some groups use a talking stick to signify who has the floor in the discussion. [Note: A talking stick or other special object gets passed around in a meeting to each person who wants to speak. Only the person holding the talking stick is the one who speaks at that time, while everyone else is respectfully quiet and listens carefully to what is being shared. This allows each person present at a meeting to be heard, especially those who may be particularly shy.] Some other groups may choose to just use a timer and set it for a few minutes for each person to speak, and other groups may simply let everyone take as long as they need. See what works best for you and your group.
In this blog series we give a quotation from each chapter of the book for you to reflect upon and discuss with the group or journal about. If you are reading the book along with these posts, you might consider reviewing the quotation first, ahead of reading that particular chapter, and then come back to your initial thoughts and feelings about it, after you have read the chapter. Or you may find another passage from that chapter that speaks to you more, and then choose to share and discuss that one with the group or journal about, instead.
With each quotation, we also give you questions to think about and explore. Of course, these quotations and questions are primarily to get you started. We hope that you will go further and create your own questions and discussions.
Every quotation is a quietly powerful, life-changing experience. Your reading, and then thoughts and discussion, of each post offers the opportunity for clarity, hope, and a new relationship to yourself and your life. You may find that on some days, the posts and your discussions will challenge you. On other days, they may help you experience the flow of love and creativity that supports life. There also may be days when your life is turbulent and the book and discussions may become an anchor, helping you hold fast against the winds of life.
When we each awaken to the call of the feminine soul within us, we learn to treat ourselves and our lives as sacred.
If we don't know how to treat ourselves as sacred, we cannot genuinely treat anyone else as sacred either. Reading and discussing these posts encourages you to realize how sacred you are, how sacred your life is, and to explore how you can experience the world that way.
We have done all we can to help present this path to you. Our hope is that these reflections convey to you a sense of the spirit of the miraculous that you can learn to experience by this exploration. We invite you to join in and find out what it means to journey "Into the Heart of the Feminine" and how to rekindle the ability to live from the heart of life.
We appreciate your desire to be a seeker and we give you our warmest best wishes for your journey and your willingness to share it with fellow travelers.
Massimilla and Bud Harris
Asheville, North Carolina
---
To get a good introduction to the Death Mother archetype, watch Massimilla's lecture on the topic: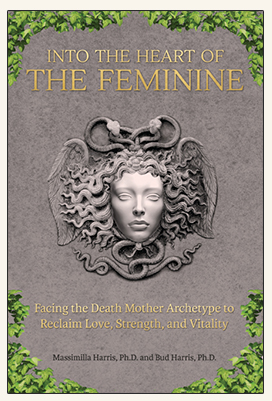 "In this compelling book, Jungian analysts Massimilla and Bud Harris explore the power of the Death Mother complex that 'drains our energy, saps our vitality, and drags us down.' Drawing upon personal experience, clinical practice, archetypal stories, and the myth of Medusa, the authors describe not only the paralyzing effects of the Death Mother complex, but the steps needed to transform it into healing and vitalizing energy. This engaging, moving work offers wisdom to both men and women who seek to liberate their deepest creative potential."
– Susan Olson, Jungian analyst and author of By Grief Transformed: Dreams and the Mourning Process
---
Book Excerpts and Resources
,
archetypal feminine
,
creative life
,
Death Mother
,
healthy personality
,
hope
,
Inspirational
,
Personal Transformation
,
self-loving
---
Comment Policy:
Please stay positive in your comments. If your comment is rude it will get deleted. If it is critical please make it constructive. If you are constantly negative or a general ass, troll or baiter you will get banned. The definition of terms is left solely up to us.
Leave a Reply