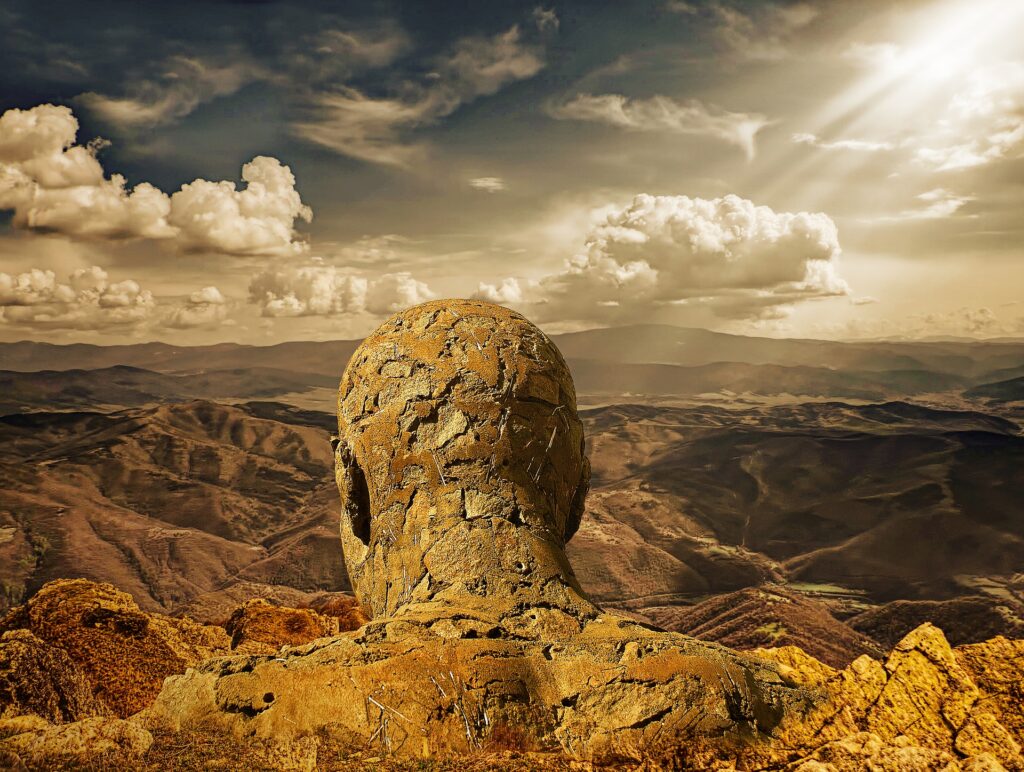 Greetings, dear readers!
The following is a continuation of our blog series "Reflections from the Heart of the Feminine." If you're just joining us you may want to start here.
Quotation from Chapter 8 for Reflection and Discussion:
"Where love reigns, there is no will to power; and where the will to power is paramount, love is lacking."
— C.G. Jung
Where the Death Mother lives, "love is lacking," and in fact, an understanding of love is rarely even present. Yet "love is lacking" describes the denied conditions of our collective world. The presence of this force in our lives robs us of the great feminine values we need to live, both within and outside of ourselves. The Death Mother crushes the ability to love, nurture, and affirm ourselves and new life; the ability to foster transformation of ourselves, life, and culture by being emotionally engaged in life and devoted to it; and the ability to make Eros, the feminine principle of love and relatedness, a central value we live by. These are the potentials for healing and a renewed future that make undertaking our journey, as Perseus did, worthwhile. (p. 120)
Questions for Journaling and Group Discussion:
Have you seen how the Death Mother can bring imbalance to fathers and rob them of love and compassion?
Have you ever experienced men whose fear of emotions have turned them to stone?
Do you see what a great opportunity we have in healing and growing ourselves to free and inspire future generations?
---
To get a good introduction to the Death Mother archetype, watch Massimilla's lecture on the topic: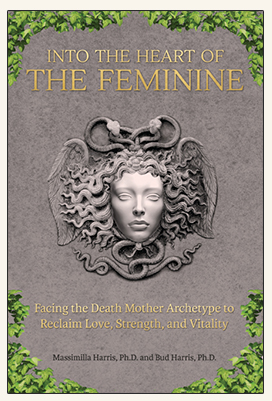 "In this compelling book, Jungian analysts Massimilla and Bud Harris explore the power of the Death Mother complex that 'drains our energy, saps our vitality, and drags us down.' Drawing upon personal experience, clinical practice, archetypal stories, and the myth of Medusa, the authors describe not only the paralyzing effects of the Death Mother complex, but the steps needed to transform it into healing and vitalizing energy. This engaging, moving work offers wisdom to both men and women who seek to liberate their deepest creative potential."
– Susan Olson, Jungian analyst and author of By Grief Transformed: Dreams and the Mourning Process
---
Book Excerpts and Resources
,
Death Mother
,
healthy personality
,
Personal Transformation
,
self-acceptance
,
shadow work
---
Comment Policy:
Please stay positive in your comments. If your comment is rude it will get deleted. If it is critical please make it constructive. If you are constantly negative or a general ass, troll or baiter you will get banned. The definition of terms is left solely up to us.
Leave a Reply