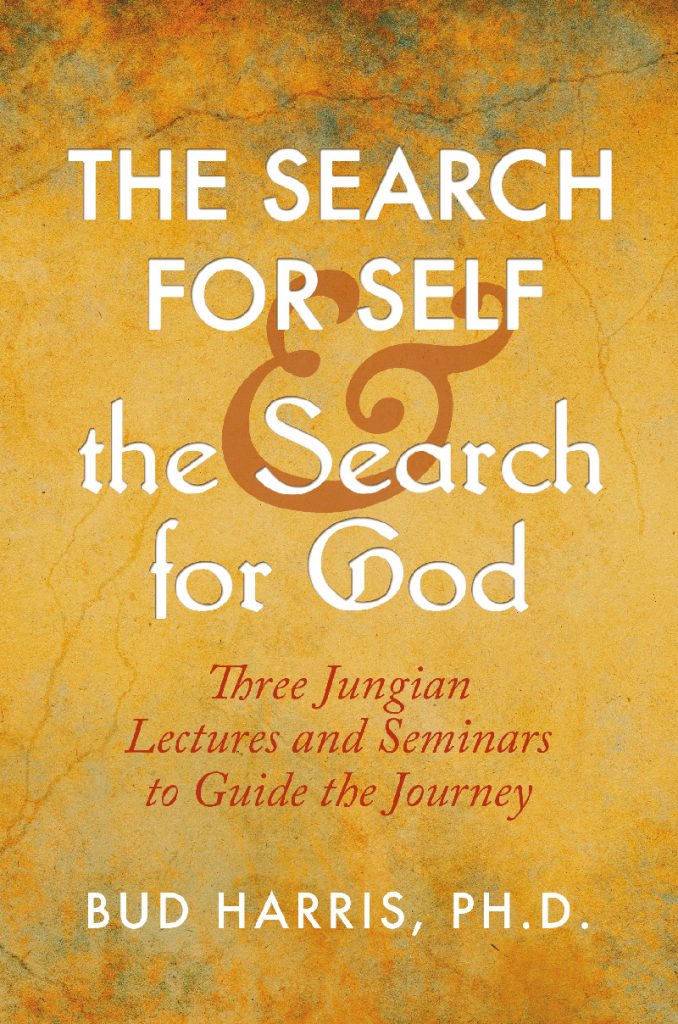 My new book, The Search for Self & the Search for God, is available for FREE in Kindle format June 7-11, 2016.
Have you ever wondered how you could live with passion, purpose, clarity, and a sense of peace? How often have you thought about how to find love, how to feel appreciated and secure, and how to let go of fear? I struggled with these questions for years before I realized that the answers are the by-product of something else…the answers are actually the by-product of the search for our greater Self, the source of our life force, our potentials, and the Divine within us.
The creation of the emotional and spiritual wasteland that usually initiates the desire for a revitalized life began for me in my traumatic childhood. After that period of anguish, I didn't just feel betrayed by God, I was furious with God…for decades. While I was in Zurich, training to become a Jungian analyst, an aspect of my training was to have my own personal analysis sessions with a Jungian analyst on the faculty. My Jungian analyst quietly said to me, in one of our afternoon sessions, that anyone who was as mad with God as I was must be in for a lifelong spiritual quest. I left that session mad at him for even suggesting that statement – and I pensively walked out into the park by Lake Zurich, still fuming.
But as the weeks went by, I began to realize that my analyst might be right. Also, at that same time, I was beginning to prepare for my upcoming exam in Comparative Religions at the Jung Institute. As a background for these exams, I had to write a paper and I chose to compare the Lakota vision quest, the steps in the mystical journey of the great mystics in the Middle Ages, and C. G. Jung's individuation process. In researching the paper and preparing for the exam, I began to recognize the depths of my spiritual longings and my desire for a path that would satisfy them.
Both these longings that I felt-and the path that I have discovered and developed-unfold through the lectures I have adapted into my new book The Search for Self & the Search for God. My intention in sharing this material is not to convince anyone of any kind of religious truth. My goal is simply to share my thoughts and journey, and to hope that, in some way, you will find them useful.
Early in my work in Zurich, I learned that the God I hated in my earlier life and with whom I was furious for decades was, in reality, the image of God that I had been indoctrinated into having during my childhood. Now in my perspective, the word "God" has become a metaphor for the great mystery of life and the creative, purposeful, directing energy of the Self that contains my inherent potentials, and guides and affects my life from within, and-through my responses to events and synchronicities-forms it, from without. For me, today, my image of God has to be a creative one that evolves as I evolve, while at the same time, it is fueling my journey into wholeness, holiness-my individuation.
It is clear to me that since childhood, God-or in reality, my current image of God-has always been a personal issue. Based on my experiences and history, I continue to need an image that I can relate to personally, that I can grapple with and be inspired by-that can grow, and transform, and push my growth. Conceptual terms like my "Higher Power" or the "Transcendent" don't sufficiently engage me personally. I don't mean for anyone else to adopt my perspective, and I'm okay with your developing the images of the great mystery that are meaningful to you. So please keep this in mind as you read my work.
Jung developed his individuation process through years of study and working with people. It is a process of developing self-knowledge in a manner that heals our wounds, liberates us from being the person we have been shaped, formed, and indoctrinated into being as we grew up, and opens us to the realization of our full potentials through our growing relationship with our greater Self. The individuation process is a psychological version in today's language of the mystical path. The great mystics consider that developing self-knowledge is the path to knowing the Divine. Individuation is the path to becoming fully human, fully ourselves, and connected to the Divine within us. The Search for Self & the Search for God includes a map that identifies "best practices" to pursue the mystical path and that shows how these practices correlate with the steps in the individuation process.
In the long run, only the devoted search for self-knowledge can lead us into really knowing who we are, why we are here, and what our real talents are. Deepening self-knowledge helps us know what matters most to us and what matters the least. With such clarity, when we say "yes" to something, we will say it with strength and enthusiasm. And when we say "no," it will be firm and resolute. Our ongoing transformation into a more expanded version of ourselves is the vehicle of individuation.
Transformation and individuation are not the result of our intellectual activities. They are the products of our experiences that have become consciously known, and are used to change who we are and how we live. True self-knowledge brings transformation. What we think of as the self-knowledge that comes naturally with age, but is not consciously rooted in the willingness to continually pursue transformation, does little to add to either our consciousness or our wholeness. The development of fruitful self-knowledge calls us into a continuing confrontation with ourselves and our experiences.
Part One of the book begins with my lecture and seminar on Sacred Selfishness. This section leads us into the individuation process and focuses on the importance of self-love. I will share other sections of the book in future blogs. The material that I deal with in The Search for Self & the Search for God grew out of the experiences of my life-experiences that I am very thankful for. Then presenting this material as lectures and seminars, interacting with audiences around the country transformed me significantly and left me deeply moved by the potentials in the human spirit.
Developing and working with this material has transformed me in more ways than I can explain. I believe that all our efforts to examine who we are and where we are going in order to heal ourselves and our culture are sacred activities. I hope that you will join me in this work.
---
Articles by Drs. Bud and Massimilla Harris
,
Book Excerpts and Resources
---